Jack Black - Double Edge Safety Razor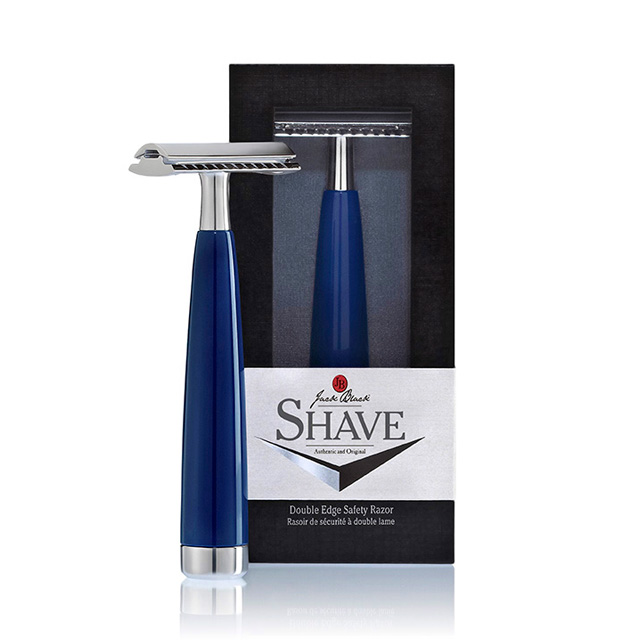 Jack Black - Double Edge Safety Razor
Product Details
Celebrate the tradition, precision, and comfort of authentic wet shaving with this German engineered, hand crafted Double Edge Safety Razor. It provides superior glide with less skin irritation and less cost than a multi-blade cartridge. The Jack Black Double Edge Safety Razor features an extended length handle for a better grip and custom-etched chrome accents that never dull or tarnish. One Double Edge Blade is included.
Key Benefits:
Superior glide and closeness with less irritation
Minimized pressure, preventing razor burn & bumps
1/5 the cost of cartridge refills
About MÜHLE:
In its 65 years of producing fine shaving tools, MÜHLE has gained expertise and knowledge that set it apart from its competitors. Unlike other suppliers, MÜHLE has an in-house manufacturing operation, where metal and acrylic parts are crafted using exacting quality standards. Manufacturing expertise has been passed from one generation to the next, since the company was founded more than six decades ago. Today, the manufacturing team is composed of highly skilled craftsmen, many whose parents worked with our grandfather doing the same quality of production.

The equipment used to design and craft the MÜHLE manufactured shaving tools has been specially adapted from precision equipment originally used in the manufacture of jewelry and high end writing instruments. So, the attention to detail, whether in the lathing of the handle or plating of the metal parts, is second to none.

NOTE: Jack Black does not sell replacement blades.